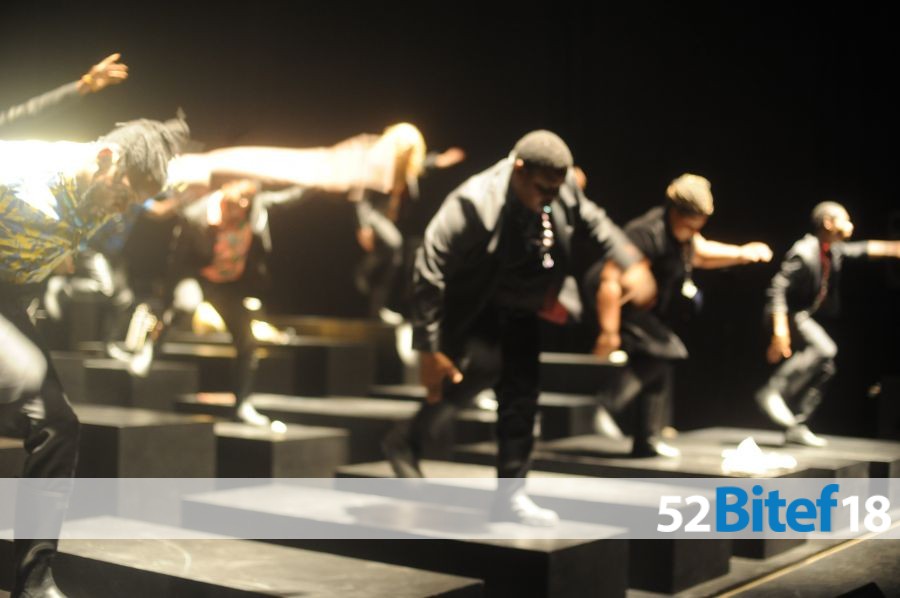 This Bitef closes with an audio-visual spectacle Requiem for L, which will give a full closure, in terms of form and in terms of ideas, to this festival which comes under the slogan World without Us. The performance is staged by the Belgian company les ballets C de la B, and the authors are the famous composer Fabrizio Cassol and the renowned choreographer Alain Platel. Together with fourteen performers, they have managed to create a blend between Mozart's Requiem, African music, various, seemingly unmatchable music traditions of jazz and opera, and a stage piece with reduced, minimalistic choreography entwined with most powerful grandiose emotions accompanied by a burial. At certain moments, it is not quite certain whether the movement is following or creating the music. In the background, the audience can see a video of the last moments of a white lady, which creates an exquisitely tender, soft and intimate atmosphere. And since the people in the ensemble are mostly of African origin, the entire image creates an impression of multicultural burial ritual. As if everything is an answer to the question: how would Requiem sound if Mozart was born in Africa in 21st century? Music performance Requiem for L. does not remain in this dimension, but possesses a very powerful political and social aspect. This is a "black requiem for the white world". A requiem for the suppressed worldwide. A burial for all the destitute and deprived of human rights. The ones repressed by the new right-wing movements and authoritarian regimes. The phenomena which is developing faster and wider than any other is neither technology not industry but - inequality.
In her critique for the "Culture Whisper" magazine, Teresa Guerrero states that Requiem for L. confronts us with our own mortality in a way which is simultaneously joyful and sad, quiet and loud. It is a work of unique power which, if you abandon yourself to it, leads to a catharsis. Requiem mass contains word: Give them eternal life, Lord!
The authors through this performance seem to say: Give us eternal life, Theatre!
Divna Stojanov