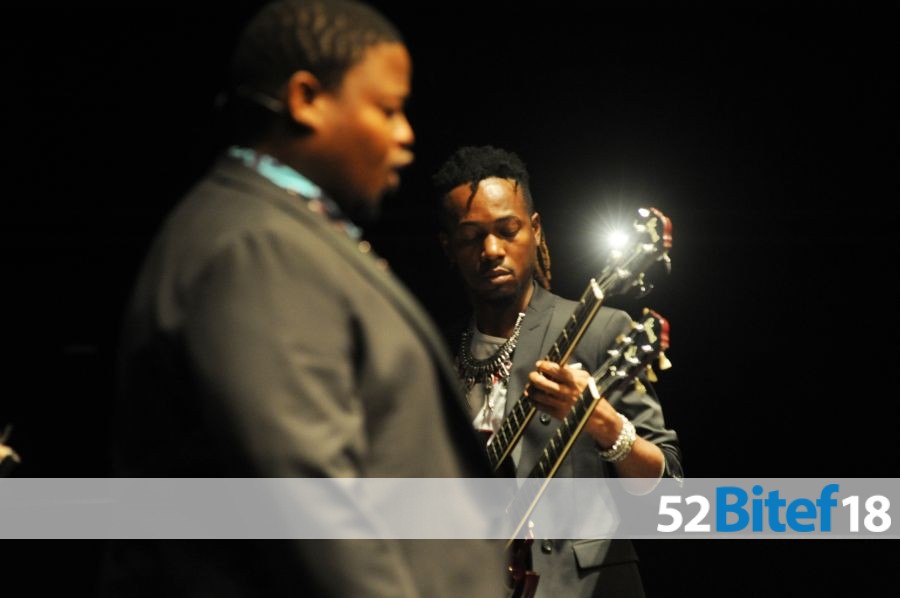 As a part of the BITEF EARLY BIRDS campaign, tickets for the performance Requiem for L. were released yesterday. The tickets are available at Sava Centre box office and at all EVENTIM outlets in Serbia.
Promo tickets for the performance Requiem for L. at the prices of RSD1200 and RSD1800, are available from 2nd July until 12th August.
Music performance Requiem for L., by the famous Belgic choreographer Alain Platel, will close 52nd Bitef, on 22nd September, at 20:00 in Sava Centre. According to Bitef artistic director, Ivan Medenica, this performance has been deliberately chosen to close the festival due to the fact that, apart from being an intimate and poignant story of dying, it also bears social and political meaning. In the context of 52nd Bitef thematic stream, and its slogan World Without Us, Requiem for L. turns into a requiem for the world whose destruction, caused by the new right-wing movements, jeopardized democratic values and human rights, we will have followed in the preceding performances. The focus of this year's main programme are right-wing populism, xenophobia, non-tolerance, and the rise of the Nazism.
As of 13th August, after the promo sales, tickets for the performance Requiem for L. will be available at the price of RSD1700 and RSD2500.
Tickets booking for all the Bitef performances starts on 13th August and ends on 25th August. The booking can be made at e-mail address blagajna@bitef.rs or phone +381 69 899 24 00
Tickets sales for all the performances starts on 27th August at Bitef Festival box office in Terazije Theatre (29, Terazije Square).
Regular prices for all the main programme performances are RSD1700 and RSD2500.
Bitef again has a special offer for its loyal audience, meaning that a ticket package gives 30% discount, while the booked tickets and organized group visits give 20% discount.